FOR ONLINE APPOINTMENTS,
OR
ON
+971 600 52 4442
DUBAI
|
SHARJAH
|
ZMC
|
ZMECR
ENGLISH
|
عربى
BOOK AN APPOINTMENT / TELECONSULTATION
Patient Login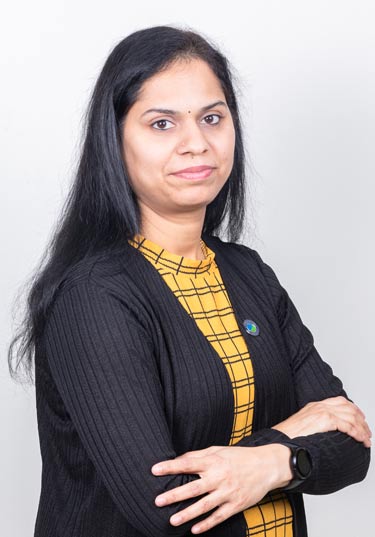 Book an appointment
Mrs. Malini Subramaniam
Master of Physiotherapy
Physiotherapist
Work Experience
Mrs. Malini has over 9 years experience in her specialization working in different capacities ranging from Chief Physiotherapist, Clinical Physiotherapist, Physiotherapist and also as Asst. Professor during her career.
She has also served as Corporate Health & Fitness Counselor with the prestigious Apollo Hospital in Chennai, India.
Languages Spoken
English
Hindi
Tamil
Malayalam
Telugu
Special Interests
Neurological rehabilitation
Research / Publications
Balance deficit in right & left hemispheric stroke-comparative study.
Role of integrated Neuro-muscular Inhibition and Technique in Myo-facial pain syndrome.